Mickey Mouse's Roller Disco Party
Thu. Jun 13, 2019 at 8:00pm PDT
Event Description
OVERVIEW
It's time to boogie down, D23 Gold and Gold Family Members! The Official Disney Fan Club is thrilled to celebrate the 40th anniversary of the fan-favorite Mickey Mouse Disco album with a one-of-a-kind roller disco party at the Moonlight Rollerway in Los Angeles, California.
DETAILS
Attendees are encouraged to dress in their favorite disco attire and come ready to skate the night away with fellow Disney fans to iconic tracks like "Disco Mickey Mouse," "Mousetrap," and of course, "Macho Duck."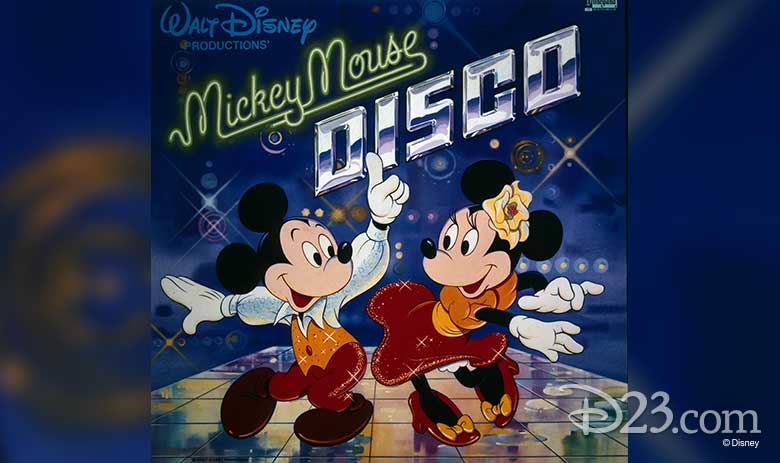 When they are not shaking their tail feathers on the roller rink, guests will enjoy classic skate snacks, disco drinks—including beer and wine, and exclusive photo locations. Of course, the celebration wouldn't be complete without a visit from Mickey and Minnie themselves!
All attendees will also receive a vinyl copy of Walt Disney' Records' Mickey Mouse Disco to take home and boogie all night long.
Catch you on the flip side, D23 Members!
The event will begin at 8 p.m. at Moonlight Rollerway and will last until approximately 10:30 p.m. Check-in will take place from 7:30 p.m. to 8:30 p.m.
NOTES


Due to the nature of this experience, all attendees must sign a participant release of liability upon entering the event to partake in this D23 experience. To see the release of liability for Mickey Mouse's Roller Disco Party, please click here.


All attendees must be at least 21 years of age or older to partake in this D23 experience.


D23 Gold Members may reserve a ticket for themselves and one (1) guest; D23 Gold Family Members may reserve tickets for themselves and up to three (3) guests.


There are a limited number of tickets available. D23 Members must log in by using their D23.com Gold Member account information when reserving tickets. D23 Members who do not bring their membership card and tickets will not be admitted to the event.


Ticketed Members and guests who do not attend the event forfeit their place as well as all experiences, benefits, and gifts associated with the event. D23 Members must be present or guests will not gain admittance to the event.


All D23 events are subject to change without notice. There are strictly no cancellations or refunds, and tickets are not transferable.


PLEASE BE ADVISED: Filming, photography, and other recording will take place at Moonlight Rollerway during the event you will be attending. The Walt Disney Company will be taking photos and filming at Moonlight Rollerway located at 5110 San Fernando Rd, Glendale, CA 91204. By entering the premises, you irrevocably consent to and authorize The Walt Disney Company, its affiliates, successors, and assigns (collectively "Producer"), to photograph you, make sound recordings of you, and use such photographs and recordings throughout the world, for any purpose whatsoever in perpetuity, including, but not limited to, television broadcasts and home entertainment products, including, but not limited to, home video and DVD. All such photographs and sound recordings will be the sole property of Producer.