OVERVIEW
Be among the first to see Disney's The Lion King on opening day!
DETAILS
Available Exclusively to D23 Gold and Gold Family Members. D23 Gold and Gold Family Members have a chance to see Disney's The Lion King on opening day!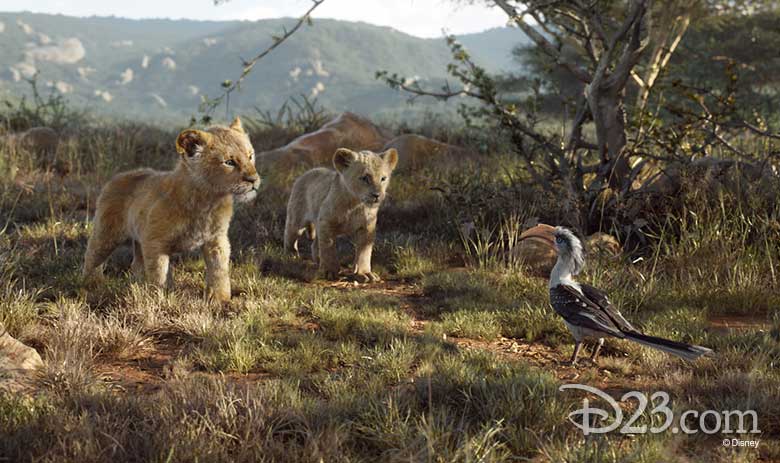 You will be required to bring the following for admittance:


Proof of an active D23 Membership (Membership Card) and photo ID


Event ticket


Disney's The Lion King, directed by Jon Favreau, journeys to the African savanna where a future king is born. Simba idolizes his father, King Mufasa, and takes to heart his own royal destiny. But not everyone in the kingdom celebrates the new cub's arrival. Scar, Mufasa's brother—and former heir to the throne—has plans of his own. The battle for Pride Rock is ravaged with betrayal, tragedy, and drama, ultimately resulting in Simba's exile. With help from a curious pair of newfound friends, Simba will have to figure out how to grow up and take back what is rightfully his.
The all-star cast includes Donald Glover as Simba, Beyoncé Knowles-Carter as Nala, James Earl Jones as Mufasa, Chiwetel Ejiofor as Scar, Seth Rogen as Pumbaa, and Billy Eichner as Timon. The Lion King utilizes pioneering filmmaking techniques to bring treasured characters to life in a whole new way.
Disney's The Lion King roars into theaters on July 19, 2019.
NOTES


D23 Gold Members may reserve a ticket for themselves and one (1) guest.


D23 Gold Family Members may reserve a ticket for themselves and up to three (3) guests.


There is a very limited number of tickets available. D23 Members will be required to provide their membership number when reserving tickets. D23 Members who do not bring their membership card and tickets may not be admitted to the event.


Ticketed Members who do not attend the event forfeit their places, as well as all experiences, benefits, and gifts associated with the event. D23 Members must be present or guests will not gain admittance to event.


We kindly ask that you only reserve tickets if you plan to attend. Failure to attend after reserving a ticket may affect your opportunity to access such experiences in the future.


All D23 Events are subject to change without notice. There are strictly no cancellations or refunds, and tickets are not transferable.


PLEASE BE ADVISED: Filming, photography, and other recording may take place at the event you will be attending. By entering the premises, you irrevocably consent to and authorize The Walt Disney Company, its affiliates, successors, and assigns (collectively "Producer"), to photograph you, make sound recordings of you, and use such photographs and recordings throughout the world, for any purpose whatsoever in perpetuity, including, but not limited to, television broadcasts and home entertainment products, including, but not limited to, home video and DVD. All such photographs and sound recordings will be the sole property of Producer.