Lunch with a Disney Legend: Paige O'Hara
Sat. Jun 8, 2019 at 12:00pm PDT
Event Description
OVERVIEW
Sit down for an intimate lunch with Disney Legend Paige O'Hara at the Eiffel Tower Restaurant Las Vegas!
DETAILS
Available to Gold and Gold Family Members.
You will be required to show a photo ID. Members will be required to show their D23 Membership Card.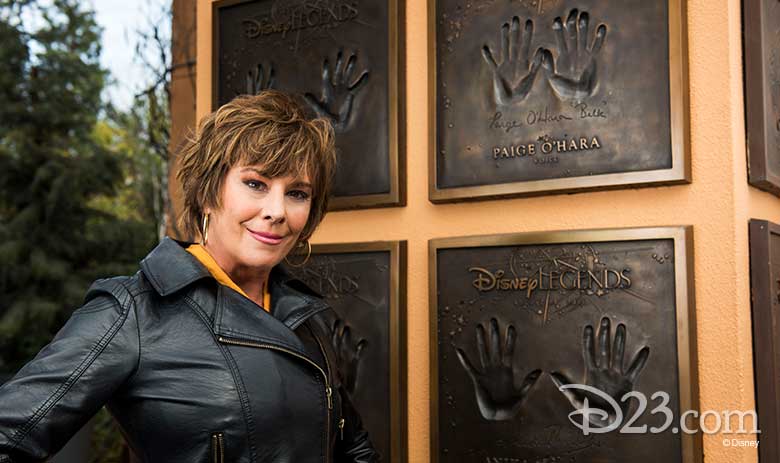 As the singing and speaking voice of the animated heroine Belle in Beauty and the Beast, Paige O'Hara added a Disney classic to a career that has spanned Broadway, opera and concert stages, and the recording studio.
"I had been a Disney fanatic from the time I was little," Paige once said. "As soon as I heard about the project [Beauty and the Beast], I called my agent and said, 'I have to be seen for this.' I ended up auditioning five times for Belle, but from the very beginning I felt very confident, because I knew this was my part. It was just one of those things you know." Paige reprised the role of Belle in the sequels Beauty and the Beast: The Enchanted Christmas, Belle's Magical World, and most recently in the blockbuster animated film Ralph Breaks the Internet. The unprecedented success of Beauty and the Beast has earned her multitudes of fans of all ages all around the world.
On Saturday, June 8, D23 Gold and Gold Family Members will be treated to an intimate, three-course luncheon with Paige at Eiffel Tower Restaurant in Las Vegas. During this exclusive event, guests will spend time with Paige, and discover what it is like to have voiced an iconic Disney character for generations of fans.
This one-of-a-kind experience will also include an exclusive D23 gift created just for you!
Experience begins at 12 p.m. ET and will last approximately an hour and a half. Check-in details will be communicated in future confirmation emails.
NOTES


D23 Gold and Gold Family Members may reserve a ticket for themselves and one (1) guest.


There is a very limited number of tickets available. D23 Members will be required to provide their membership number when reserving tickets. D23 Members who do not bring their membership card and tickets may not be admitted to the event.


Guests under 14 years of age must be accompanied by a Guest age 14 years of age or older to attend this D23 event.


Ticketed Members who do not attend the event forfeit their place as well as all experiences, benefits, and gifts associated with the event. D23 Members must be present or guests will not gain admittance to event.


All D23 Events are subject to change without notice. There are strictly no cancellations or refunds, and tickets are not transferable.


PLEASE BE ADVISED: Filming, photography and other recording will take place at the Eiffel Tower Restaurant during the event you will be attending. The Walt Disney Company will be taking photos and filming at 3655 S Las Vegas Blvd, Las Vegas, NV 89109. By entering the premises, you irrevocably consent to and authorize The Walt Disney Company, its affiliates, successors, and assigns (collectively "Producer"), to photograph you, make sound recordings of you, and use such photographs and recordings throughout the world, for any purpose whatsoever in perpetuity, including, but not limited to, television broadcasts and home entertainment products, including, but not limited to, home video and DVD. All such photographs and sound recordings will be the sole property of Producer.